A Solution For All Types Of Investors
Accelerate you journey and enjoy the process
Just Starting
Having the confidence of a seasoned property investor by accessing in depth knowledge of both the property and the financials at the click of a button.
Growing Portfolio
Achieve sustainable growth by knowing that your next property fits in to your overall strategy. Whether its cashflow, capital growth or both, we've got you covered.
Large Portfolio
Run new property scenarios quickly and efficiently. Complement your existing portfolio with alternative strategies whilst making sure they fit in to your overall objectives.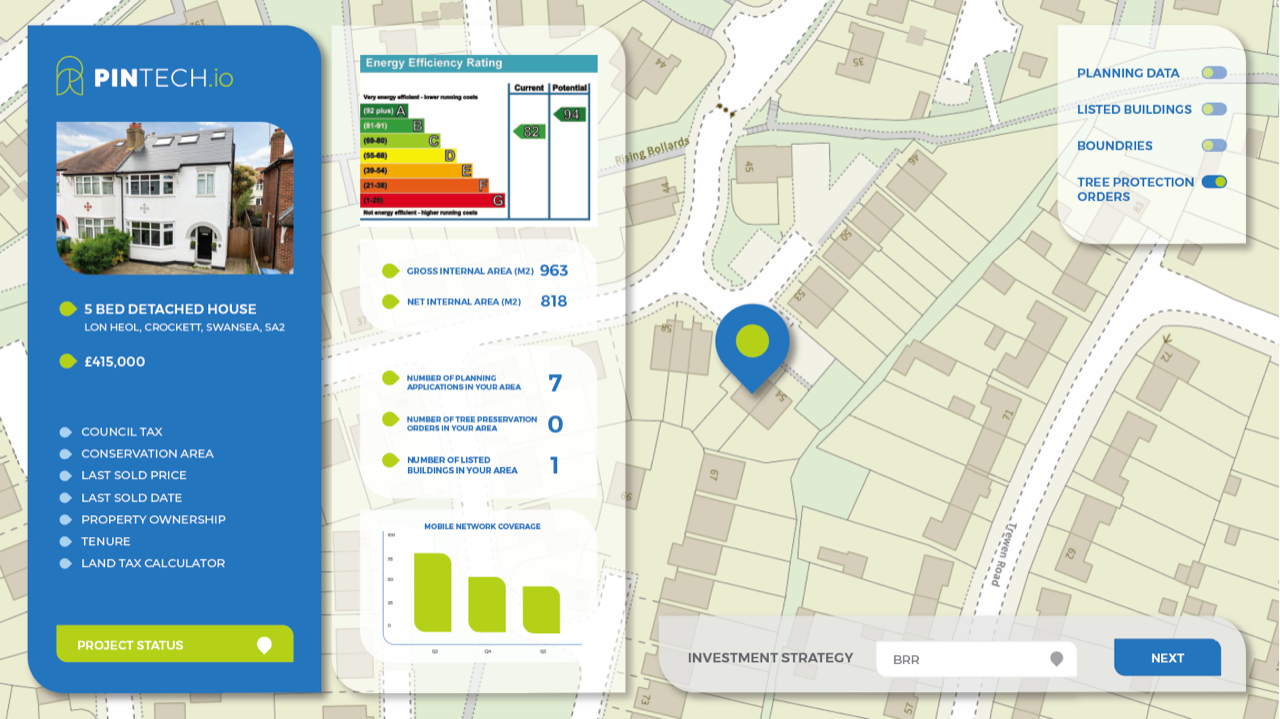 Property Investment Evolution
The property world is always evolving and deals that stack up today may not stack up tomorrow. In today's market you need to know about planning, legislation, different investment strategies, finance types, property values, demographics and much more...
Pintech is designed to speed up the due diligence process by merging investment grade property data and easy to use financial models to analyse your property opportunities against multiple strategies, ultimately saving you time and money, whilst maximising your returns.
"If you're not using data to lead your decisions then you are playing with risk that's not quantifiable. Data led decisions mitigate risk and drive success"
Director - Ikonic Property Investments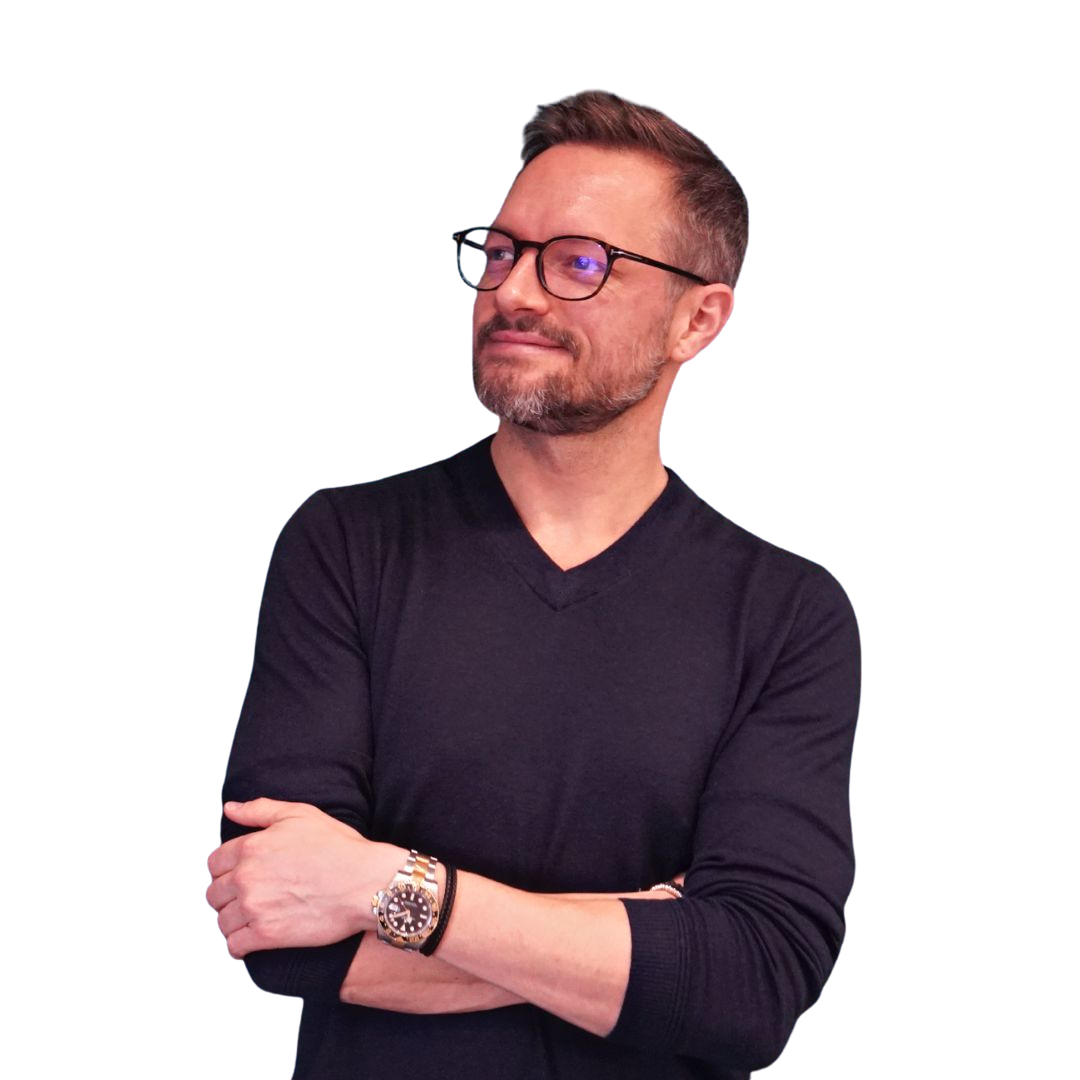 Unrivalled Property Information
Investment grade data to support your decision making in investing in the right property opportunities
Market Information
Buy and Hold
£/sqft – Rent
£/sqft – Sales
Median Discount
Gross Yield
Price Asked
Price Paid
Rent Asking
Rent Achieved
Days on Market – Rent
Days on Market – Sales
Local Housing Allowance
Property Size
Rent Listings
Sales Listings
Sales Transactions
Comparables – Rent
Comparables – Sales


Demographics
Demographic Makeup
Education Level
Transportation Infrastructure
Local Amenities
Repossessions
Unemployment
Crime
Mortgage Debt Statistics
Credit Scores
Monthly Income
Migration
Local Business Statistics
Affordability
Housing allowance
Planning Information
Development Stage
Authority
Structures
Mixed Use sectors
Sites to be sold
Refurbs
BTR
Social Housing
Student residences
Commercial elements
Number of Units
Development Type
Description
Planning Reference
Planning Approval
Authority
Local Planning Statistics
Land and Ownership
Address
Freehold Information
Leasehold Information
Building Height
Site Coverage
Site Area
Planning Use Classes
Local Authority
Flood Defence
Flood Risk
Tenure
Links to title plan
Test your property against multiple investment Strategies
We've created models for the most popular investment strategies used by property investors
Buy and Hold

Buy, refurbish, Refinance

Flip

Rent 2 Rent

Option Purchase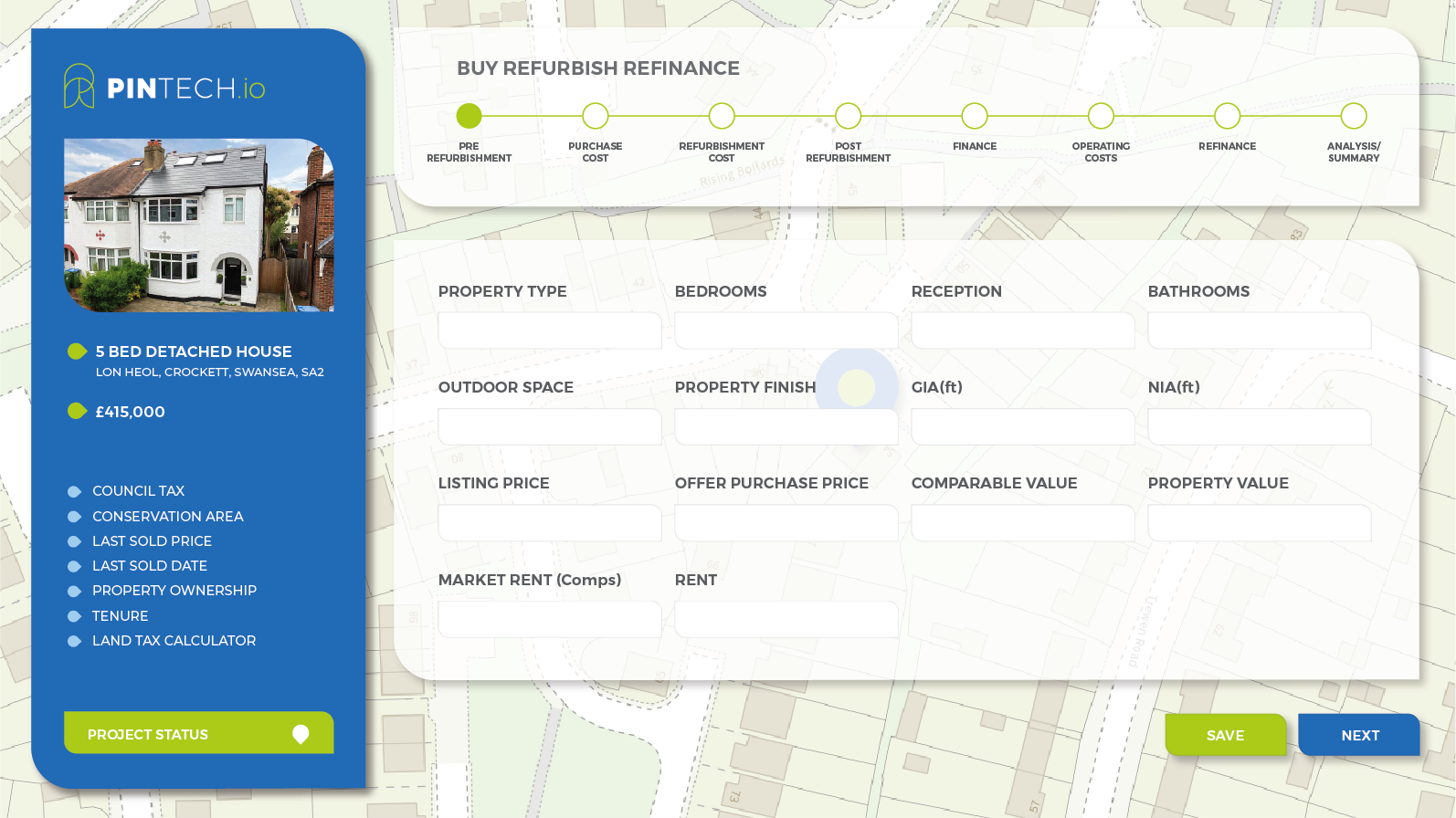 Ready to get started?
Take you property investing to the next level by using technology to support your investment decisions. Join thousands of property investors who trust data to help them make smarter choices when selecting which properties to invest their hard earned money in to